Amazon Business Pricing Comparison
Are cities and school districts likely to save money by switching their purchasing from a local office supply company to Amazon Business?
To help answer that question, we examined pricing for 57 items that were purchased by a county school district in California during a two-week period in January. The district, which was randomly selected, purchased these items from an independent office supply dealer, which has annual sales of less than $5 million. We compared the actual prices invoiced to the district by this dealer with Amazon Business pricing for the same items.
Click here to read the full report

Competitive pricing information has become essential to the independent products dealer and only OPSoftware can deliver the information you need when you need it.
OPSoftware invented the chain store cross-reference database in July 2000, and we added pricing 2 years later. Today, OPSoftware continues that tradition with the only continuously updated chain database in the industry. Item411 is the latest addition to a long line of cutting-edge competitive advantage tools developed by OPSoftware.
Only OPSoftware offers multi-wholesaler, multi-facility stock check, and multi-source chain pricing all on one complete information site!
OPSoftware is continuously working to improve the #1 chain store cross-reference database in the industry. Today we have more matches and better match checking technology than ever before. Check out these recent database enhancements:
Double the Max Matches! From 4,600 to over 9,000!
House brand matches for Costco - More matches for Costco
House brand matches for Sam's
Added Max house brand #''s OM99999, etc.
Added Staples zone pricing
More Staples matches, over 11,000 retail matches and growing!
Amazon data with multiple sellers is now available!
And lots more to come!
Connect411 has been released!
Connect411 allows you to connect your back-end system to Item411's comprehensive chain data.
This ability will allow you to create competitive information contracts on your system to match or beat the chains.
Scheduler411, a contract update module, allows you to create a schedule to keep your contracts up-to-date at all times.
Learn how to Increase Your Margins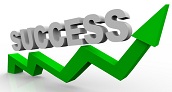 Let's face it; the big box stores are good at what they do. They make plenty of profit, yet they have this perception that they are cheap on everything. So how is it that they make the big bucks. The secret is in how they price their products and the product mix.
We have found that many of the independent dealers price their products too low. They believe that by so doing, they can compete with the big retailers. The end result is that they struggle to pay the bills.
Let OPSoftware show you how you can increase your margins by playing by their game.
Margins go up when you know how to play the game.
The big chains can often change 5000 items prices in one week.
OPSoftware has the only continuously updated data in the industry.
Essendant's Market Xpert is now here!

"Essendant (formerly United Stationers) is pleased to announce an exclusive partnership with OPSoftware to create a new and robust competitive pricing and cross reference tool."
Market Xpert allows you to cross-reference competitor product pricing, taking the guess-work out of bid strategy. It is your game-changer for competitive bidding and contract pricing.
Winning Bids Made Easy!

Creating a 5000 item bid can be painstakingly difficult, not to mention the time involved.
We introduced a new feature for Item411 named Bid Wizard. This tool can convert a 5000 item bid and output it in Excel format, to any chain source or sources you choose, in about 15 minutes.
Let us show you how easy bidding can be!
Power Pricing Web Service

Now you can add Match-or-Beat pricing to your custom Website with the new OPSoftware Power Pricing Web Service!
Only from OPSoftware, you can add chain displays, implement Match-or-Beat pricing or create 'You-Saved' displays on your custom Website utilizing the Power Pricing Web Service from OPSoftware.

You can now create custom sell and cost pricing in Item411. Match or Beat the chains, include wholesaler and buying group data, and custom contracts you create. Display your sell and cost in Item411 and/or export to Excel with Bid Wizard.
Pass a custom sell plan ID along with an item number to our Power Pricing Web Service and we will return all of the pricing information for the item using the criteria you set up in Item411.
Have your web developer or system provider contact us for assistance in adding the Power Pricing Web Service to your Website.